Back Her Business: Supporting female entrepreneurs starting new businesses through crowdfunding
The Women's Organisation are hosting a 'Back Her Business' event with Crowdfunder, to show you how together with NatWest, they can help you raise money for your new business through the power of crowdfunding.

What's more, if you're a new female-led business which has not yet crossed an annual turnover of £1,000, then you could be eligible for a special grant funding opportunity from NatWest to receive up to £5,000 for your business!*



This session is for new or young female-led businesses who have not yet crossed an annual turnover of £1,000 at the point of application.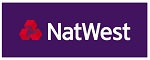 Have an idea
Get support and seek help from people who have years of experience in business.
Learn More >
Growing a business
Need some advice on growing your business to the next level? Contact us to find out more.
Learn More >